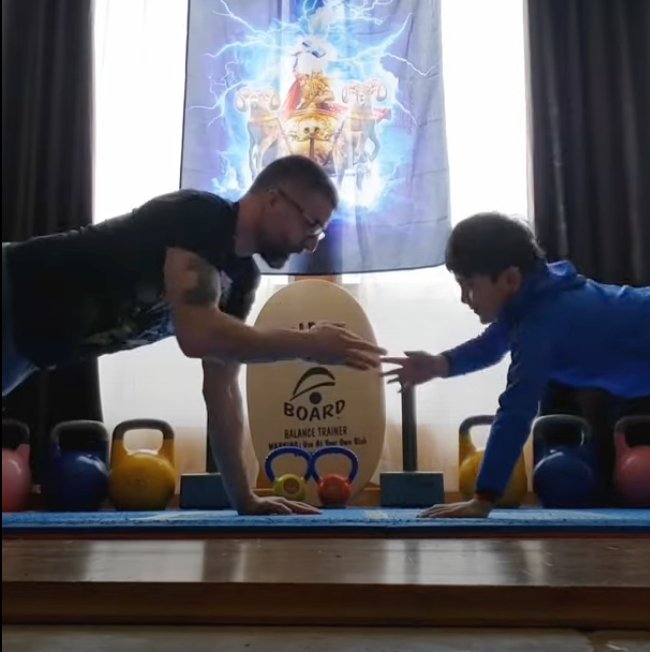 How to fit in training with kids
By MARIO LIZÉE, Senior Agatsu Instructor
Being a parent and keeping a regular training schedule can be a challenge sometimes. Things will not always work as planned, especially if your training slots are when the little munchkins are awake.
So it's a good idea to have a few tools in your arsenal to get them involved. It will feel like a game for all parties involved and it will get you moving in different ways. A lot can be achieved through play. Of course getting an intense strength training sessions may not really be the way to go here, but I find that mobility, balance, agility, locomotion, reflexes are things that can be a lot of fun and will benefit both yourself and your young ones in their development.
Here are a couple examples of a couple fun games you can play together:
-Foot Pick Up game (balance, mobility)
-Sock Drop Reflex game (reflexes, hand-eye coordination)
You can still get some strength work done though. Just make it a challenge:
-Patty Cake Push Up Challenge (working on pressing strength and shoulder stability) or a cooperative effort like Partner Superman Presses (I'm pressing and working on stabilizing, he's getting a mean posterior chain tension hold / hollow back effort).
Here's a short video of us trying out the examples mentioned above.
Just make it fun, for both of you. You'll get a movement session, you will surely get some laughs out of it and with any luck you might even get a good hug in there somewhere. Everybody wins!
I'm sure you get the idea, if you have your own, please, I'd like to hear about it! ☺