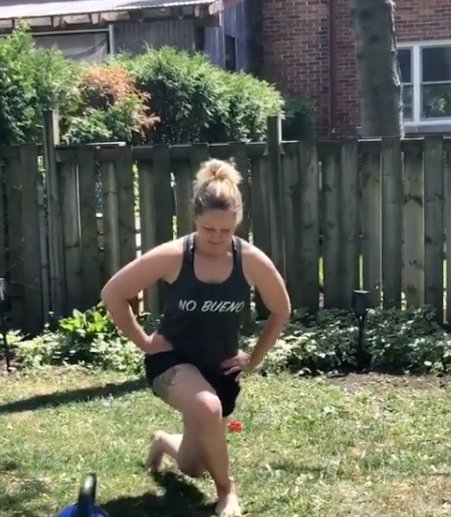 Backyard Sessions - 5 Round Home Workout
Here's a little yard work for your Sunday.
.
5 rounds of
-10 Curtsey Squat & Rear Lunge each leg
-10 Plank KB Pulls per side
-10 Sumo Squat to Rotational Overhead Press
-10 Superhero Back Extensions with 10 bonus Pulldowns on last rep.
.
Make sure you have great cheerleaders. Mine are cute but not really motivating.