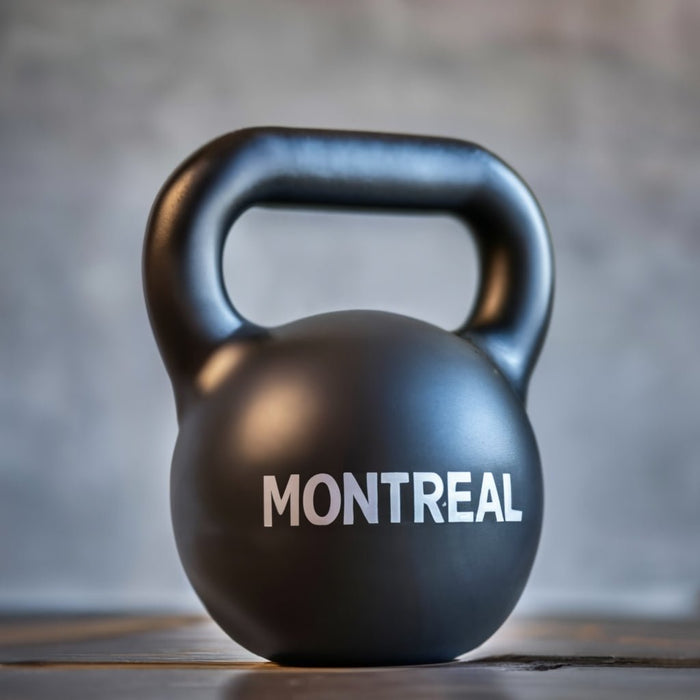 Montreal Kettlebell Certification - OCt 28/29
Save

20

%
Save

20

%
Original price
$567.00
-
Original price
$567.00
EARLY BIRD PRICE ON NOW! REGISTER TODAY TO SAVE $150
A gold standard in Kettlebell training the Agatsu program is the most comprehensive program offering instruction in both high volume and high tension methods along with their integration in an overall fitness practice. Unlike other stand alone programs ours was designed to help trainers understand the pivotal role that Kettlebells can play in developing well rounded generalists and our Kettlebell training seamlessly integrates with our other programs.
Kettlebells are a time tested tool that have built strong bodies for decades. Kettlebell practice will build endurance, strength, coordination, an iron grip, and will help you develop a lean strong body.
Start making money doing what you love.
Location
Academie Agatsu
202 Prom Ronald
Montreal, ON H4X 1M8
Canada
What you can expect to from the certification weekend:
-Explore the fundamental Kettlebell exercises and how to break them down and teach them to anyone.
-Learn how to incorporate joint mobility drills, bodyweight exercises and Kettlebell training into a complete fitness routine.
-Learn how to create sport/goal specific programs for your clients.
-Develop and refine your Kettlebell technique through hands on guidance and correction from other instructors.
**Registration is a guarantee of your reserved spot for an Agatsu seminar. Once you confirm your registration you are taking one of a limited number of spaces and as such there are no refunds or transfers in the event that you must cancel. If you are unable to attend you can sell your spot and let us know who will be taking your place
PRIX ANTICIPÉ MAINTENANT ! INSCRIVEZ-VOUS AUJOURD'HUI POUR ÉCONOMISER 150 $

Une référence en matière d'entraînement Kettlebell, le programme Agatsu est le programme le plus complet offrant un enseignement à la fois sur les méthodes à volume élevé et à haute tension ainsi que leur intégration dans une pratique globale de fitness. Contrairement à d'autres programmes autonomes, le nôtre a été conçu pour aider les entraîneurs à comprendre le rôle central que les Kettlebells peuvent jouer dans le développement de généralistes bien équilibrés et notre formation Kettlebell s'intègre parfaitement à nos autres programmes.

Les kettlebells sont un outil éprouvé qui permet de construire des corps solides depuis des décennies. La pratique du Kettlebell développera l'endurance, la force, la coordination, une poigne de fer et vous aidera à développer un corps mince et fort.

Commencez à gagner de l'argent en faisant ce que vous aimez.
Emplacement
Académie Agatsu
202 Bal de promo Ronald
Montréal, ON H4X 1M8
Canada

Ce à quoi vous pouvez vous attendre du week-end de certification :

-Explorez les exercices fondamentaux de Kettlebell et comment les décomposer et les enseigner à n'importe qui.
-Apprenez à intégrer des exercices de mobilité articulaire, des exercices de poids corporel et un entraînement Kettlebell dans une routine de remise en forme complète.
-Apprenez à créer des programmes spécifiques au sport/objectif pour vos clients.
-Développez et affinez votre technique Kettlebell grâce aux conseils pratiques et aux corrections d'autres instructeurs.

**L'inscription est une garantie de votre place réservée pour un séminaire Agatsu. Une fois que vous confirmez votre inscription, vous occupez l'une des places limitées et, en tant que tel, il n'y a aucun remboursement ni transfert en cas d'annulation. Si vous ne pouvez pas y assister, vous pouvez vendre votre place et nous dire qui prendra votre place.