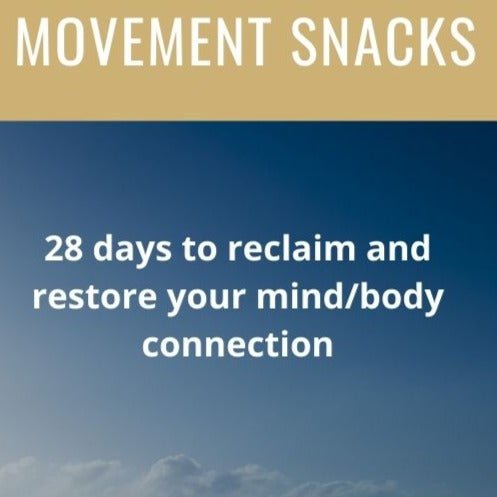 Movement Snacks
Original price
$16.00
-
Original price
$16.00
28 days of Movement Snacks
Treat these movements as little self care breaks throughout your day.
They don't require much time or space and are designed to help you reconnect your mind with your body.
How it works:
-Try the movement. Observe how it feels and what affect it has on your energy, mood, and how you feel physically.
This is your opportunity to incorporate a moment of self-care into your day through mindful movement.