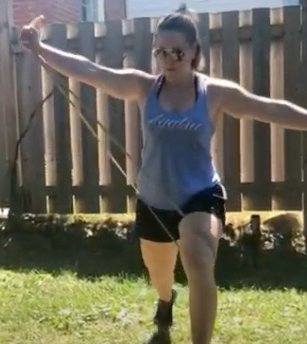 Kettlebell & Bands Quick Home Workout
Working Offset to Reset Working cross pattern movements can help you reset your nervous system & recenter your body.
Here's a fun little circuit of kettlebells & bands for complete body workout 4-5 rounds of 10 reps each other -Kettlebell Dead Bugs
-Offset Suitcase Dead Lift -Quadruped Band Pulls
-Cross Pattern Banded Split Squat ENJOY!!!