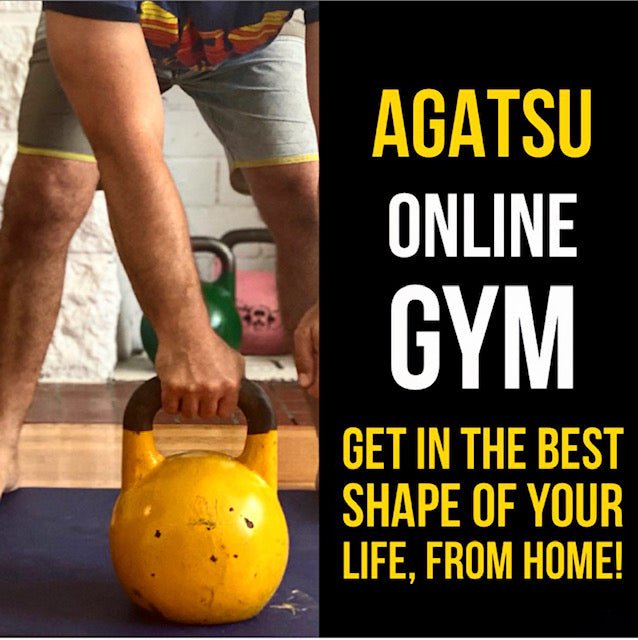 Free 1 Week Agatsu Online Gym Trial
Stop putting your training off for another day. 'Someday' is not a day on your calendar!

Join us in AGATSU Fitness for a FREE WEEK OF AGATSU ONLINE GYM!
Jan 4-9 follow along with live classes in:

-kettlebell HIIT
-yoga
-bodyweight strength
-mobility
-clubs
-handstands
-flexibility
-mace
-Kettlebell Sport

See you online!