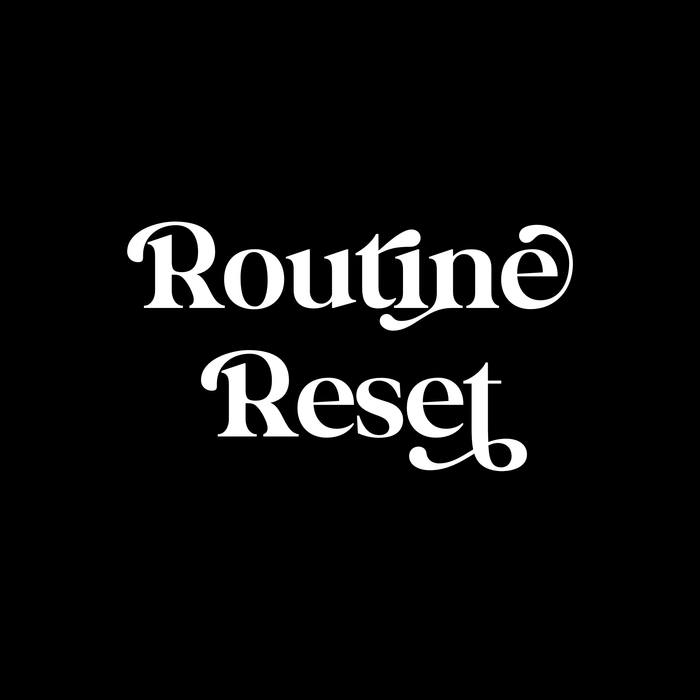 Routine Reset
Save

50

%
Save

50

%
Original price
$114.00
-
Original price
$114.00
Routine Reset is NOW OPEN!!!
-Do you struggle with feeling unmotivated when it comes to working out?
-Feeling uninspired by your day to day routine?
-Are you constantly starting and stopping workout programs?
Don't worry I got you!
This program is for anyone from a seasoned athlete to a passionate beginner just starting out on their fitness journey. If you feeling stuck and frustrated with your progress, I'll let you in on a little secret, none of us are perfect. This program is not about perfection, but rather building consistency. and good habits to help you regain control so you can reach the goals that are important to you.
With 20 years in the fitness industry, I have noticed the number one reason people do not stick to their workout programs, dietary needs and have poor self care, is due to their habits. Habits play a larger part than we think in our path to success. Without building awareness into our daily routines, the task of adding in time to train, eat and recover properly becomes counter productive and stressful.
That's why I created Routine Reset.
It is a simple and effective way to help you find more time for yourself and the life you want to lead.
Most people are not successful when it comes to sticking to a new habit because they put too much on their plate at once and expect to instantaneously have it figured all out. But we all know that in order to make a lasting change to our health, we must build the foundation slowly and steadily, taking it one step at a time so we do not become overwhelmed and quit.
Routine Reset is designed to fit into your life and help you address your individual needs.
How do we do this?
-Through a 12 week guided program with our professional coaches.
-Each week you will have only one focus to assess and address.
-There will be follow along workouts that can easily be performed at home with minimal equipment or at a gym.
-Beginner and Advanced options are both available.
-Live weekly feedback with your coach through zoom meetings.
-A private facebook forum with others following the program for accountability and support.
-Additional food for thought mindfulness practices and movement snacks.
-Added bonus LIVE community class biweekly.
What You Will Need:
-floor space to move
-resistance band or towel or broom stick
-weights of your choice. Can be dumbbells, kettlebells or backpack full of canned goods.
*advanced kettlebell routines will require one to two bells.