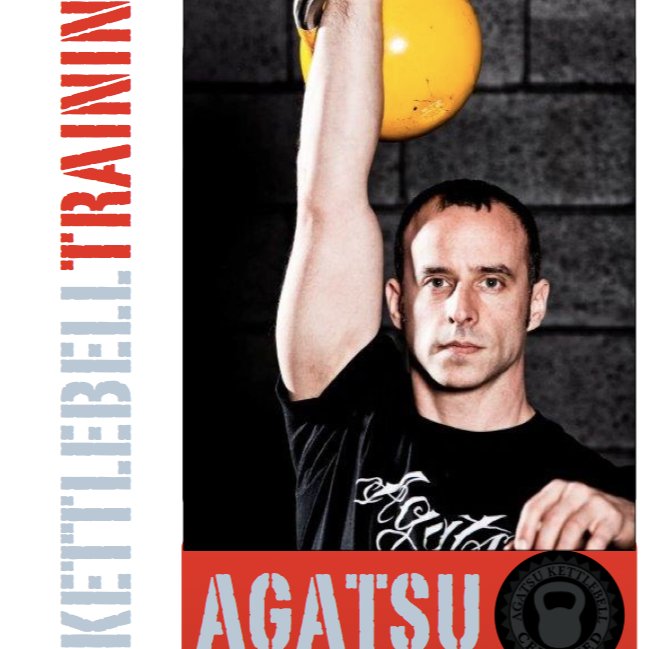 Agatsu Kettlebell EBook
Original price
$11.00
-
Original price
$11.00
Kettlebells work. That's why the internet is now full overnight trainers selling programs on how to use them. This makes it really hard to find the right info on how to get started with kettlebells safety and effectively.
Our programs will teach you how to:
-Build up solid foundations
-Learn the proper terminology for classic and no traditional exercises
-Step by step break down including photo and charts on all exercises
-Techniques include:swings, clean, press, snatch, windmill, turkish get up, jerk
-Bonus kettlebell circuits
-Bonus kettlebell endurance program
You don't want to trust your training to just anyone. Building a bunch of bad habits will be hard to break and will slow your progress.
With over 20 years in experience teaching beginners and professionals world wide, our programs are time tested and refined to best suit your needs.
How can you learn the basics the safe way without having to search all over the internet trying to figure out if the expert in a Youtube video is really and expert?
The answer is simple, GET THIS EBOOK!
The Agatsu Kettlebell Training E-Book is the workbook used at our Kettlebell Instructor Courses given around the world. For the first time we have made it available to the public so that everyone can get the same high quality training info as the pros.
After reading this e-book you will know
-The essential safety tips for using kettlebells to build up and not break your body.
-How to develop incredible strength by combining breathing and high tension techniques.
-The fundamentals of building a world class high volume kettlebell practice.
-Training circuits, workout ideas and much more.
Get it right the first time! Learn proper form for Swings, Cleans, Snatch, Windmills, Turkish Get Up, Pressing and more.
Just like the Agatsu Kettlebell Certification, this e-book is packed with info!
---
*
" I just wanted to tell you how much I've gained by taking both the kettlebell and the joint mobility and movement certifications. I have a whole new appreciation for movement and strength, and for what the body is capable of. It's shifted my thinking and my program design (my group fitness classes are not the usual group fitness classes!), and I see the impact it's having on my clients already. Thank-you for your passion, and for sharing your knowledge (and your monkey skills)!"
Sincerely,
Tawnie Hayne
---
*
"To all those interested in learning about Kettlebells, I completed the level 1 certification with Shawn this past weekend. I cannot give a higher recommendation! It was an empowering, life-changing experience."
Matthew Finlayson
About The Author
Shawn Mozen's Agatsu Kettlebell Training is considered by many to be the most comprehensive and challenging certification given world wide. For over two decades Shawn has been the go to guy of gym owners around the world looking to professionally add Kettlebells in their gyms.
Know as the father of Canadian Kettlebell Training, Shawn was the first Canadian instructor to release instructional videos, a workbook and to offer instructor certification seminars. Recognized world wide as an authority on kettlebells, martial arts and functional fitness, Shawn has taught globally to military, fire and rescue, FBI and Swat. Now in his latest ebook Shawn offers 63 pages of world class training information.
**READ THIS! This is an Ebook. After purchase you will automatically be sent an email with your unique download link. This link will only work ONE time. DO NOT OPEN THIS LINK ON YOUR MOBILE DEVICE. You must open the link on your computer if you want to be able to save the ebook. If you open this item on your phone and are unable to save it we will not be able to send you another copy.**