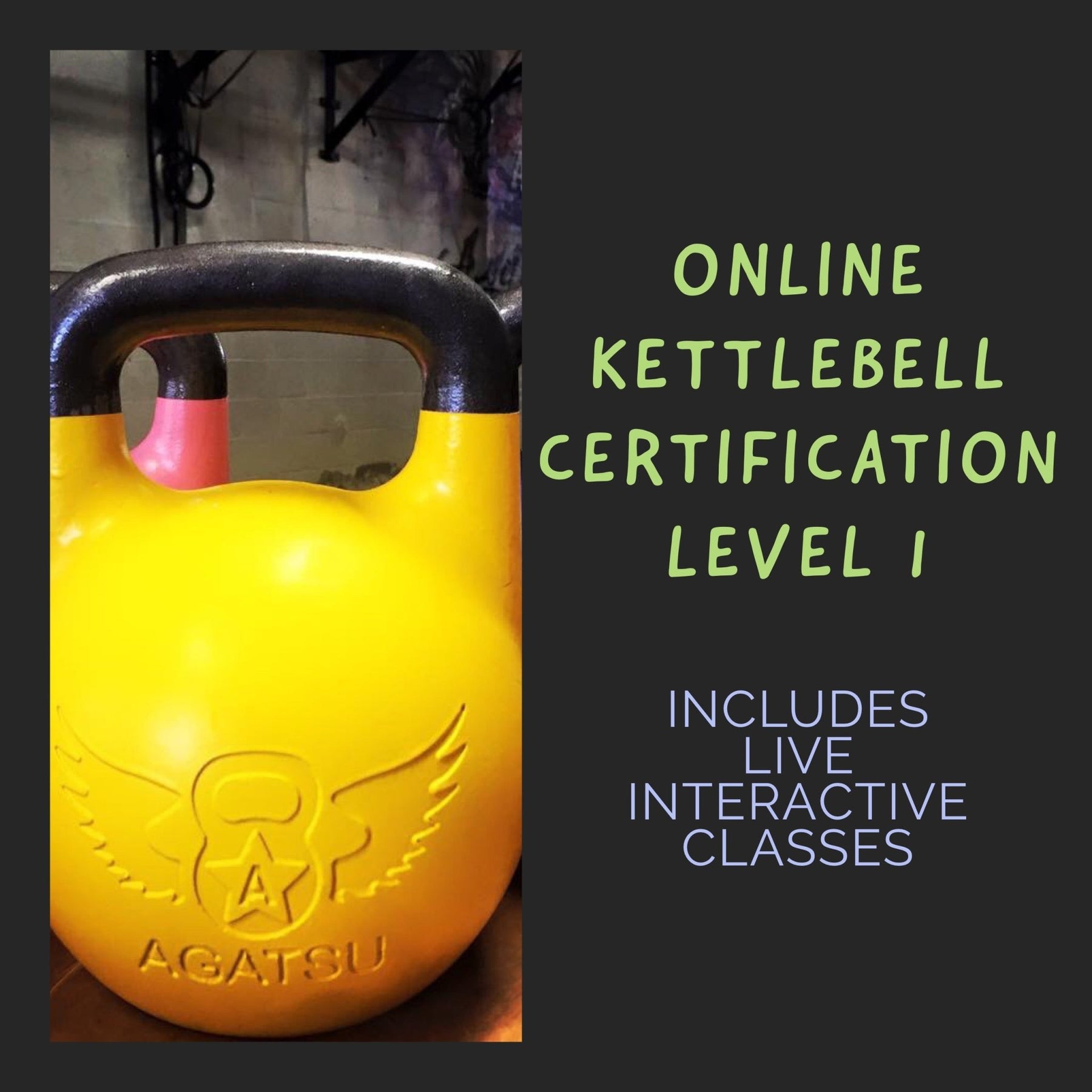 Online Kettlebell Certification
The world famous Agatsu Kettlebell Instructor Certification is now offered online!
Take our online course and become an Agatsu Certified Kettlebell Instructor.
Courses are comprised of live online class sessions. Via webcam the online instructor corrects your form and builds your technical understanding of the Agatsu system and how to get the benefits of Kettlebells while explaining how to maximize their effectiveness along with training modalities.
Along with live sessions students will have access to seminar footage for review as well as written quizzes and video submission homework.
Online students will receive access to a private Facebook group to discuss course content and assignments.
Our mission has always been to be of service to our global community and to offer world class education to everyone. Our online Kettlebell certification is the continuation of this commitment. Each class is limited to small groups to maximize teacher student interaction.
Register today and become a Certified Kettlebell Instructor.