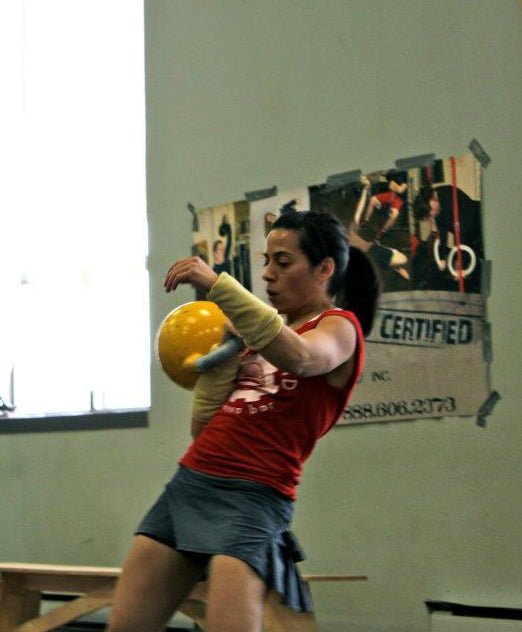 2013 Agatsu Canadian Kettlebell Sport Championships & Charity Event
On
April 20th 2013
the second annual
AGATSU CANADIAN KETTLEBELL SPORT CHAMPIONSHIPS
will be held in Toronto Ontario! Ranking will be awarded under Agatsu rules. (Full rules and regulations will be posted here within a week) This year the Agatsu Canadian Kettlebell Sport Championships are partnering with the
OCD Collective
to support their cause. We are asking competitors to
lift for the cause
and help us send kids with autism to a family surf camp. Please have your sponsors support your effort and sponsor the first family funded by the OCD Collective.
MAKE YOUR DONATIONS HERE

(Please use this link and post it on your Facebook to encourage your friends to support your fundraising effort)
Every little bit helps and your efforts no matter how large or small can make all the difference.
COMPETITION CATEGORIES
Competitors may test themselves in one or two the following categories:
1) Jerk 2) Snatch 3) Long Cycle 4) Biathlon *(Please note that Biathlon counts as two events) Competitors may compete in up to two events.
The event will be hosted by the Toronto Kettlebell Club. 927 Dupont St, Toronto, ON m6h1z1
EVENT RULES AND RANKINGS HERE
**When you register please include the event or events that you will participate in. Also include which Kettlebell weight you will lift along with the bodyweight category you will compete in.**
Weight ins for the comp will be held the day of the competition. Early bird registration open until March 4th-SPACE IS LIMITED DON'T MISS OUT REGISTER EARLY
CLICK HERE TO REGISTER AND BE SURE TO PRINT YOUR REGISTRATION TICKET WITH BARCODE. YOU MUST PRESENT YOUR TICKET AT THE EVENT TO CONFIRM YOUR REGISTRATION.