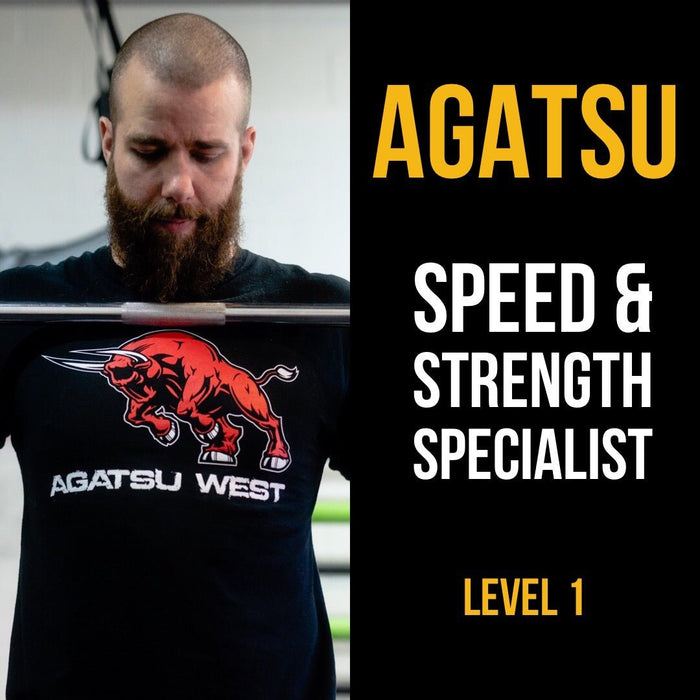 Calgary Strength & Speed Specialist Sept 17-18
Original price
$492.00
-
Original price
$492.00
Most conversations about lifting and programming really boil down to personal experiences and go something like "Do X program and Y lifts, because they worked well for Z. If that doesn't work, try something else." The Agatsu Strength and Speed course is not just a list of programs and exercises to blindly follow. It is designed to give participants the tools needed to understand what goes into designing a program from the ground up, as well as technical training to break down the major barbell lifts and a
wide variety of exercises for speed development.
What You Will Learn:
Technical training in the major barbell power lifts, and
how to apply them outside of powerlifting for athletes
and general clients.
How to incorporate barbell variants using chains,
bands or other augments.
How to clearly define strength, speed and
explosiveness and understand how to focus your
training.
How to program using percentages versus training by
feel, and why/when to use one or the other.
Understand the role of muscle mass in athletics and
how to develop it properly.
The role of speed in strength and athletics, who needs
specific speed training and how to integrate it.
Training techniques for speed and explosiveness.
Add-on Bundle
Online Library Add-on (that little popup you see when you entered this product page) contains hours of technique tutorials as well as a priceless programming lecture. While the video add-on package is not necessary to register for the course we believe it is of great value to anyone serious about improving their training.
**Bundle offer only available to those who register for the course.**